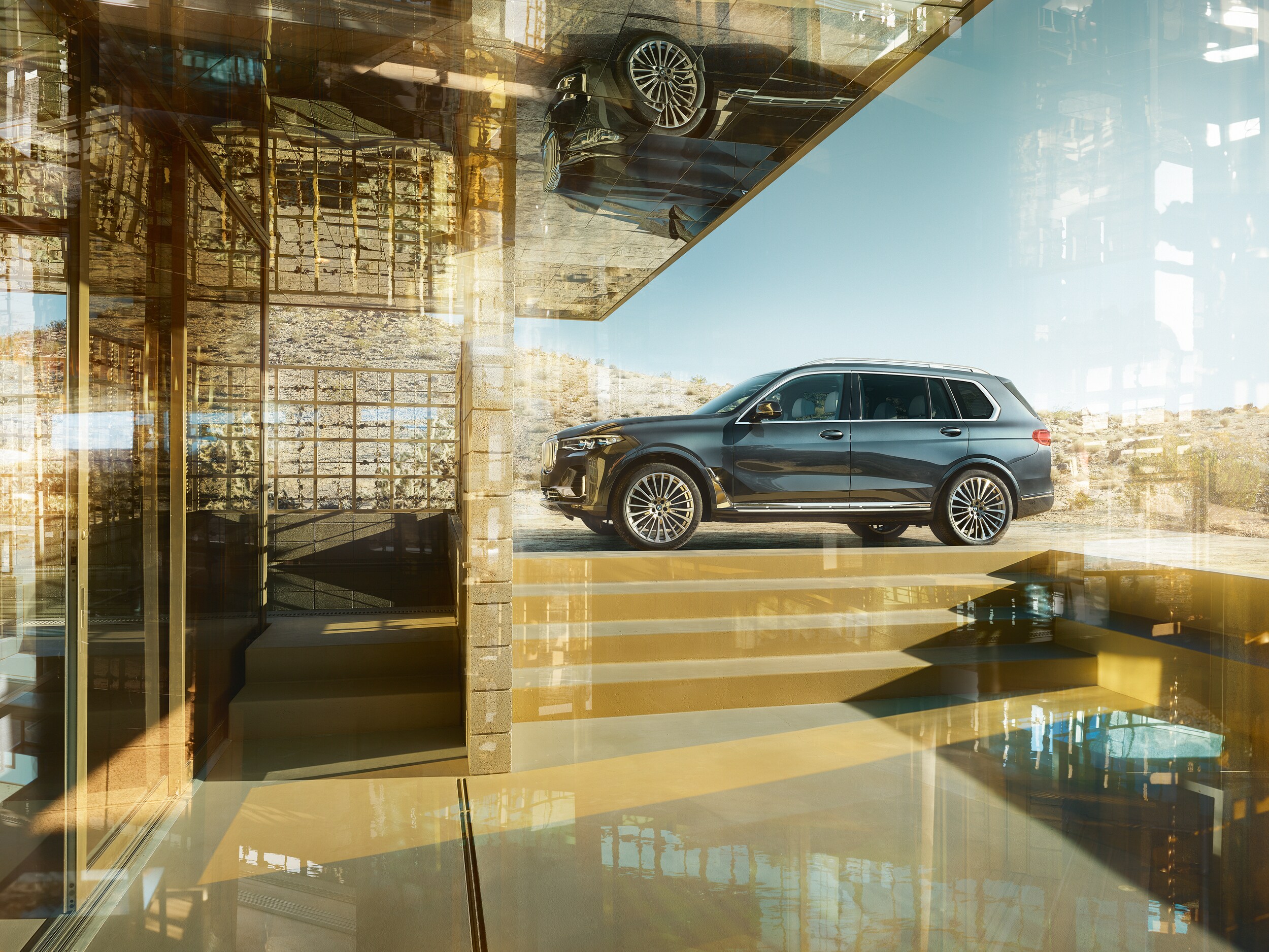 It's easy to get excited about the release of a new BMW, but even among those, the introduction of the BMW X7 has garnered lots of attention. This two- or three-row SUV provides many ways to customize to best fit the needs of each that buys it, but each configuration will provide drivers with exceptionally fun times on the road, comfort, and the sophistication and style that BMW delivers unlike any other of today's automakers. We already have the BMW X7 for sale in Wilmington, and if you'd like to learn about what this new luxury mid-size SUV has in store, read on!
Why You Should Get Excited About the New BMW X7
The versatility of the BMW X7 is a major reason why there are so many interested in the luxury mid-size SUV, and it starts with the choices you have over it turns out. You can get it with seating for five or seven passengers, a six or eight-cylinder engine, in a variety of colors, and with a variety of packages, so the BMW X7 is sure to have a final product that suits you.
Of course, cabin space, protective features, and timeless style are in each and every BMW X7 near Wilmington, so you're getting a high-quality luxury vehicle with each. There are advanced systems with the touchscreen display, like Apple CarPlay, as well as a WiFi hotspot and wireless charging pad for simple use of your mobile devices. Want leisure? There are available massage seats that will take all the knots out while you're in bumper to bumper traffic, which is itself easier to navigate with Dynamic Cruise Control!
We hope this overview of the new BMW X7 has you as excited about the luxury SUV as we are, and if you'd like to experience its refined cabin, heart-pounding performance, and innovation in person, you can do so at our Wilmington BMW dealership. Our staff loves explaining all that sets the BMW X7 apart from other luxury SUVs, so they'll show you through all the aspects and features you can't enjoy in competitors!